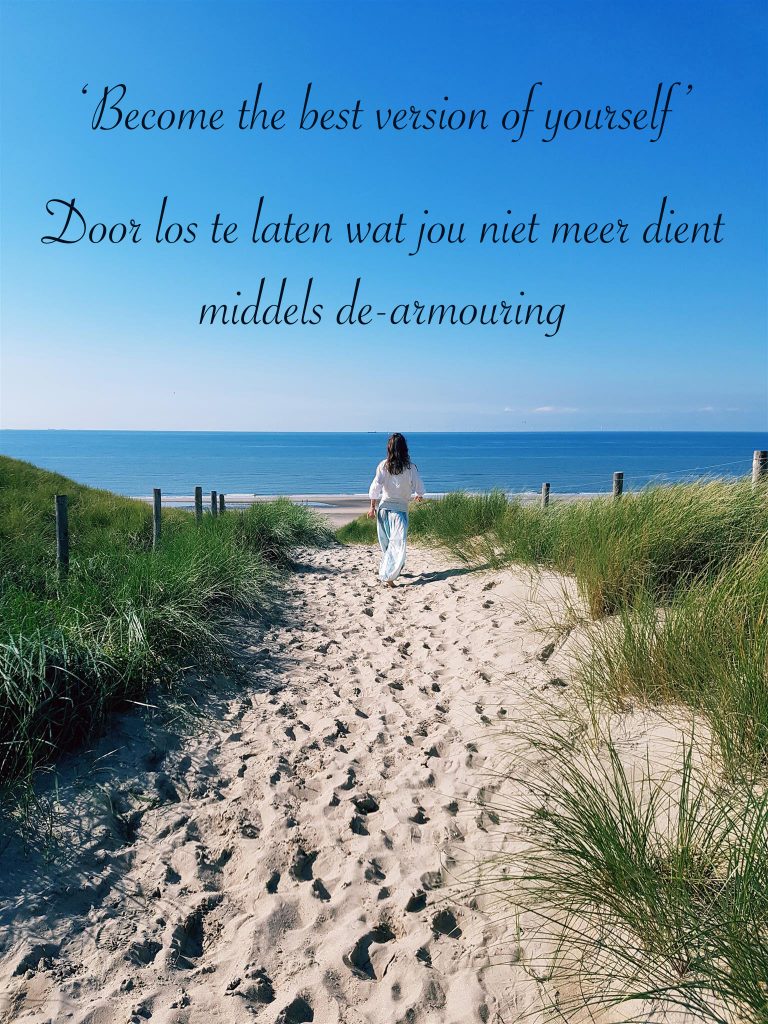 De-armouring
Do you long to shine? To be fully alive? Would you like to be free of tension and blockages? To be free of everything that prevents you from being your authentic self? Then de-armouring may be for you!
Strengthen your connection to yourself
De-armouring is a form of bodywork that releases blockages and stagnated energy so that you experience a deeper connection with your inner wisdom and (self) LOVE. It is a deep cleansing of the body / soul system, comparable to a cleaning of the house.
Release of blockages
De-armouring ensures the integration of the whole being by releasing in a safe, healthy and loving way. It frees you from:
Pain
Tension / stress
Emotional or energetic trauma (small / large trauma)
Stress also causes armour
We all have armour because we are unable to shake off tension, daily stress, fears, emotions and traumas even though the situation may be over. We all can benefit from a de-armouring session!